Welcome to Raymond James!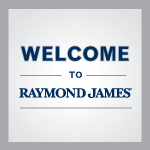 February 13, 2017 · blog, business building, rj news
We have had several new and exciting additions to our Raymond James family over the last several months.
We would like to welcome:
Scott Delgaty to our Laval branch
Sophie Lalonde to our Laval branch
Gordon Cairns to our Lougheed branch (Calgary)
P.J Kursell to our Toronto branch
John Frome to our Vancouver branch
Reid MacDonald to our Vancouver branch
Brett Graham to our Saskatoon branch
Maria Ayles to our Waterloo branch
Jennifer Massel to our Waterloo branch
AT RAYMOND JAMES IT'S YOUR BUSINESS, YOUR WAY

At one place, you'll find power, but not empowerment. At another, you'll find dedicated attention, but lackluster resources. At Raymond James you'll find  that the strength to do nearly anything is matched by the freedom to do it your way.
We have become one of the largest non-bank-owned financial services firms in North America, but never so big that we don't have time for what matters most — you and your clients. And that's why we put you in control. Our unique culture gives you the complete freedom to offer objective, unbiased advice and tailor long-term plans based on the financial well-being and specific goals of each client.
Are you looking to take your business to the next level?
Find out more about joining Raymond James here.