Is your practice a trusted brand?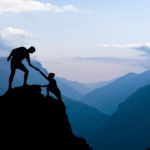 March 21, 2017 · blog, business building, marketing
Investment Executive gives some great tips on how to keep your messaging consistent across all platforms and how to deliver on your promises.
The most important part of your relationships with your clients is trust. Does trust come hand in hand with your brand? How have you established your brand and how are you differentiating yourself in the industry?
Your brand will become the perception clients have of you, says Richard Heft, president of Ext. Marketing Inc. in Toronto. "The more you build out your brand," he says, "the more positively clients will see you. You don't have to be all things to all people. Just be good at, and deliver, what you promise."
Read the Investment Executive article, Make your message consistent across all platforms, and deliver what you promise, for five steps you can take to establish your practice as a trusted brand.