Is the clock still blinking on your VCR?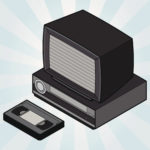 July 17, 2017 · business building, people
Differentiate yourself to elude technology-driven communication
Do you remember when online trading was first introduced and there were lots of predictions about the demise of brokers and advisors in the news? Response to this was, "as long as the clocks on our VCRs are blinking." This was a reference to the public's lack of interest in figuring things out (like how to reset the VCR clock).
I'm not a proponent of worry, but I do think we need to take stock of our current situation to ensure our client offerings aren't the financial services equivalent of a blinking VCR.
Technology-driven commoditization never ends its relentless advance. Online trading made calls to a broker unnecessary. Morningstar and other free services make investment research and analysis readily available to consumers, and robo-advisor services stand ready to create and maintain asset allocated portfolios for 30 bps or less. If the vast majority of your value proposition is delivering a passive asset allocation portfolio for a 1% fee, how long will it take for clients to discover cheaper alternatives? A solid relationship will provide a buffer, but ultimately will your larger clients find value in paying an extra 70 bps for a relationship alone?
Well, yes, if you have the capacity to differentiate yourself. You have the ability to deliver to a specific group unique skills and services that can't be mass produced by competitors or automated solution providers. This could be your ability to add alpha through an active asset allocation approach, or it could be the personalized financial planning services you provide to clients throughout the changing phases of their lives. If you can help them find solutions to these issues, you'll encounter little competition and few requests for fee discounts.
Ensure your offering is well beyond those offered by competing solution providers. As your differentiated service offering takes shape and you look back on the widening gap between you and your competitors, the last trace you are likely to see will be the blinking clock on their VCRs.